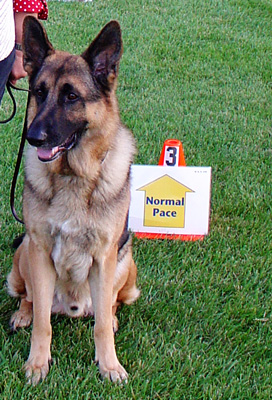 Rally is the new dog sport that is taking the nation by storm, a successful stepping stone from a beginners program to the world of obedience or agility. Rally offers both dogs and handlers an experience that is fun and energizing.
A rally course includes 10 to 20 stations, depending on the level. Scoring is not quite as rigorous as traditional obedience. Communication between handler and dog is expected and perfect heel position is not required, but teamwork is emphasized.
The main objective of rally is to produce dogs that have been trained to behave in a manner that will reflect positively on the sport of purebred dogs at all times and under all conditions.
Most of all, it's an opportunity for bonding and fun between you and your dog.