PayPal offers the GSDCW members a way to pay EITHER from your checking account using a pre-established PayPal account OR using a CREDIT CARD. When using a CREDIT CARD, no logon to PayPal is required.
We have picked membership renewal as an example but all the various types of PayPal payments on the website are similar.
See the steps below. Click on any of the pictures to see an enlarged version.
Step 1 - Add Training Dues to the Shopping Cart
Step 2 - Add Membership Dues to the Shopping Cart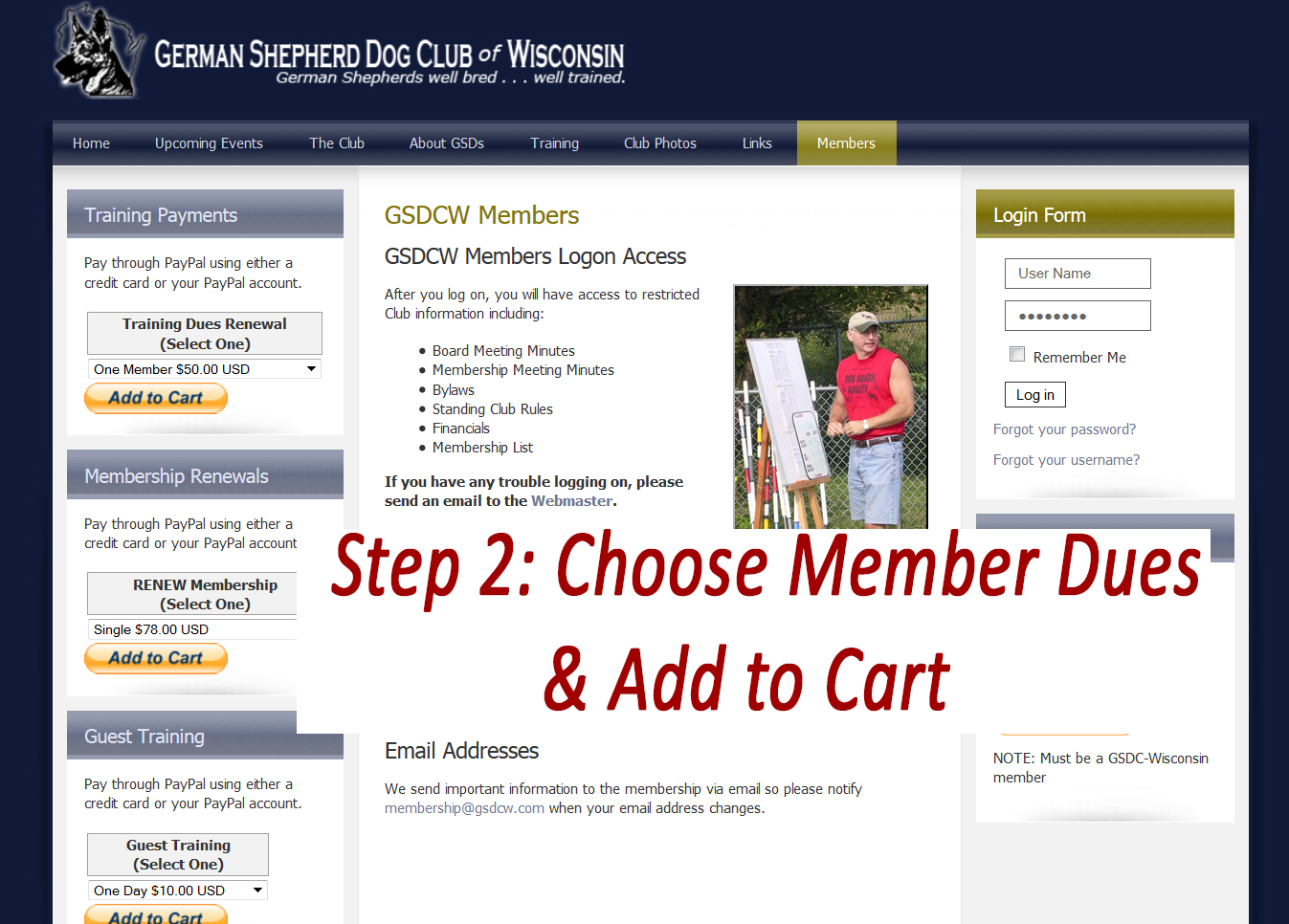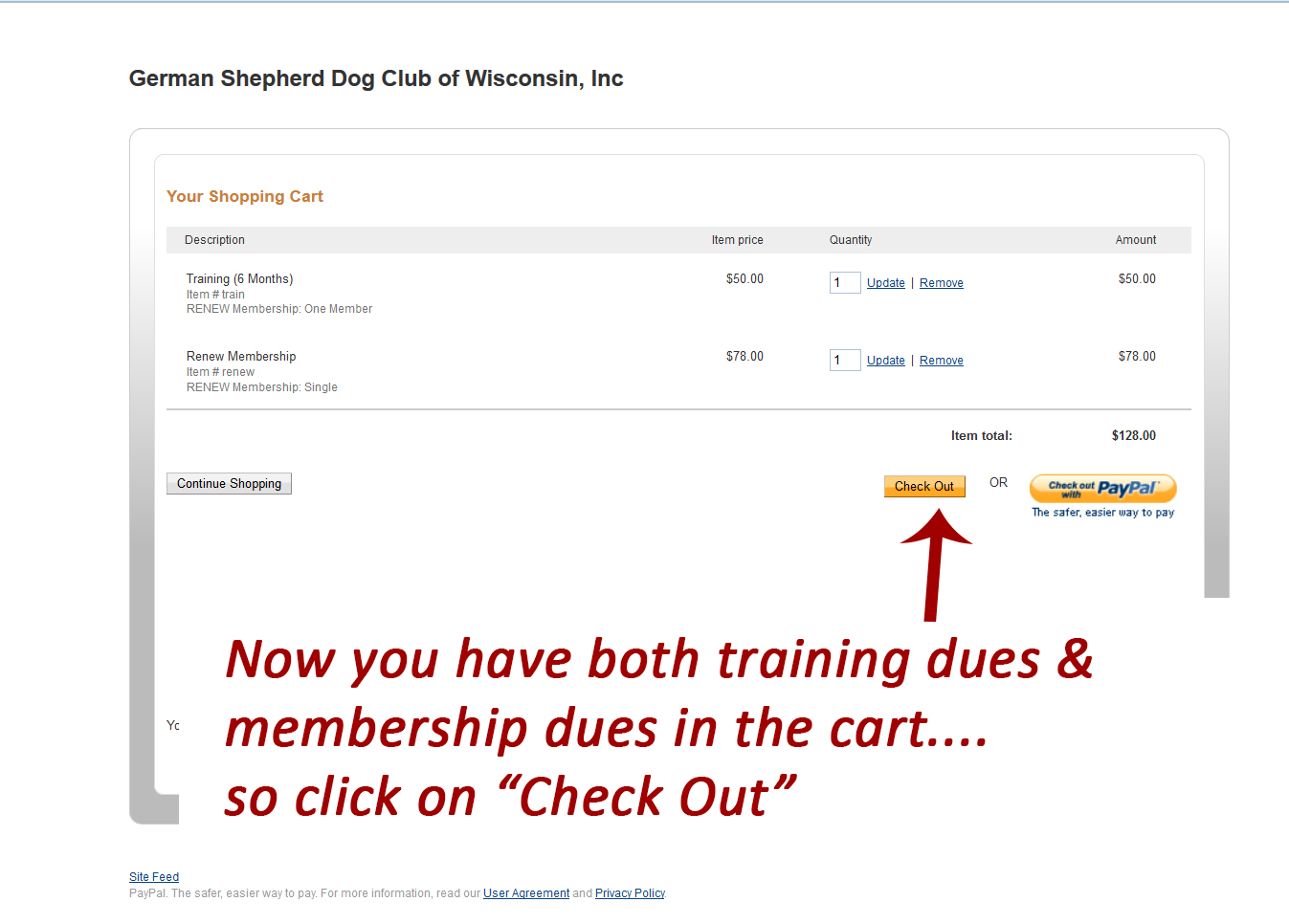 Step 3 - Check out