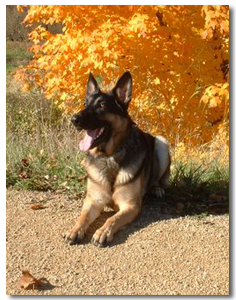 Founded in 1947 by 33 German Shepherd enthusiasts to promote interest in the breed and to train people to properly train their German Shepherd Dogs.
The Club owns and maintains training grounds, where American Kennel Club (AKC) licensed shows, obedience trials, agility trials, and fun matches are held.
The GSDCW is a not-for-profit organization affiliated with the American Kennel Club (AKC) and the German Shepherd Dog Club of America (GSDCA).
Training for German Shepherd Dogs
Community & Educational Events
Participation in community events
Demonstrations that educate the public about the versatility and beauty of the German Shepherd Dog
Programs that teach children how to approach and safely play with any breed of dog